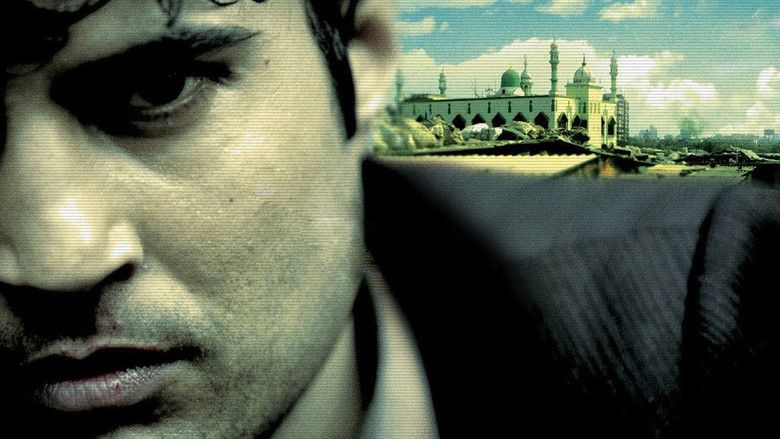 The film begins with Dr. Aamir Ali (Rajeev Khandelwal) returning to Mumbai on vacation. Upon arrival at the airport, an unknown person hands him a cellphone. The caller asks him to follow instructions. Though initially reluctant, he sees a video in the phone and realises that his family has been kidnapped. Not sure what to do, he hesitantly agrees to follow the instructions when told that his family will be released if he does so.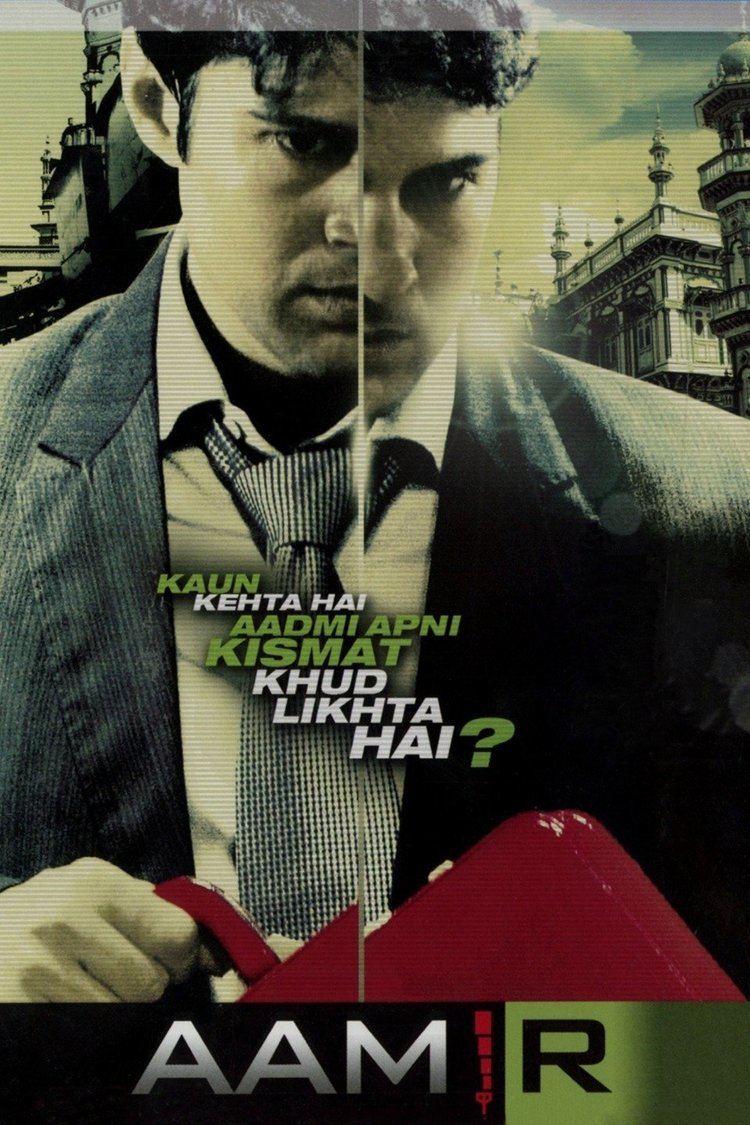 The instructor asks Aamir Ali to think of Islam and wants him to do something for his religion rather than work and live in a foreign country. He is then made to go a hotel, where he is given an address. From there, he goes to a PCO and calls an anonymous number, which is in Pakistan. He is asked to stay in a lodge, where a lame man asks him to follow him. Aamir is then led to a house where he is given a red briefcase. Initially thinking the briefcase is a bomb, he opens it and finds that it is full of money. From the lodge, he is asked to catch a particular bus at a designated time.
He leaves to catch the bus, but on the way his briefcase gets stolen. Realizing that the only way to save his family is to get back the briefcase, he enlists the help of a prostitute whom he met at the lodge. After finding the place, he fights back and takes the briefcase. He then hurries to catch the bus. Once inside the bus, he is told to put the briefcase underneath his seat and leave. Aamir now realises that his briefcase has been switched. Instead of money, they have put a bomb inside it. He alights from the bus and begins to hallucinate. He boards the bus once again and takes the briefcase. He then clears an area saying he has a bomb in his hands. He holds on to the briefcase tightly and begins to think of his family. The bomb expolodes, killing Aamir.
The antagonist weeps upon hearing his plan of creating a terrorist has failed. The film ends with reporters reporting live from the spot, saying "A terrorist was killed in a bomb attack. But why he decided to kill only himself is unknown."
The movie was released on 6 June alongside the Ram Gopal Varma-directed Sarkar Raj. Shot on a budget of ₹20 million (US$310,000), Aamir is a thriller set in the streets of Mumbai. Aamir is also the debut film of its lead actor, cinematographer, music director and the producer UTV Spotboy. The tagline of the film is "Kaun Kehta Hai Aadmi Apni Kismat Khud Likhta Hai?" ("Who says a man writes his own destiny?")
Aamir got a positive response from critics and audience. Raj Kumar Gupta was commended for his fine directorial work. Rajeev Masand of CNN-IBN praised the film's tight script and direction, while Raja Sen of Rediff praised its realism, cinematography and music. Other reviews were also mostly positive. Reviewer at VjMOVIEws noted that, "Aamir is a part of such breed of Bollywood movies which never garners the limelight of cinema but still manages to carve a niche for them."
The film had a weak opening due to the new names involved and its story-line but gained widespread word of mouth publicity. It ended up doing good business with good collection in subsequent weeks.
The album contains six tracks composed by Amit Trivedi, lyrics by Amitabh Bhattacharya, including one instrumental played by Marianne D'Cruz Aiman and Jeetendra Thakur, four bonus tracks from Khuda Kay Liye and two songs from Kailash Kher. The music was well received; Joginder Tuteja from indiaFM gave the film's soundtrack 2.5 out of 5 stars.
"Ha Raham (Mehfuz)" – Murtuza-Qadir, Amitabh and Amit Trivedi
"Chakkar Ghumyo" – Amit Trivedi
"Haara" – Amit Trivedi
"Phas Gaya (Never Mind)" – Neuman Pinto
"Ek Lau" – Shilpa Rao and Amitabh
Bonus tracks
"Allah Hoo" – Khuda Kay Liye
"Dilruba" – Kailash Kher
"Bandya" – Khuda Kay Liye
"Chaap Tilak" – Kailash Kher
The background score for the opening credits is the Peggy Lee song "It's a Good Day". The rights to the song were obtained for ₹800,000 (US$12,000).
Aamir was remade in Tamil as Aal.