Magnitude

7.06




Apparent magnitude (V)

7.06




Constellation

Auriga






People also search for

SU Aurigae, MWC 480, WW Aurigae
AB Aurigae is a star in the Auriga constellation. It is better known for hosting a dust disk that may harbour a condensing planet or brown dwarf. The star could host a possible substellar companion in wide orbit.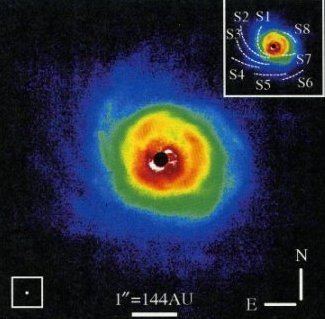 Planetary System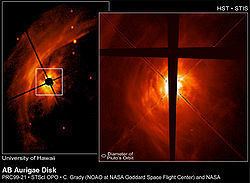 Oppenheimer et al. (2008) observed an annulus feature in AB Aurigae's dust disk between 43 and 302 AU from the star, a region never seen before. An azimuthal gap in an annulus of dust at a radius of 102 AU would suggest the formation of at least one small body at an orbital distance of nearly 100 AU. Such object could turn out either a massive planetary companion or more likely a brown dwarf companion, in both cases located at nearly 100 AU from the bright star. So far the object is unconfirmed.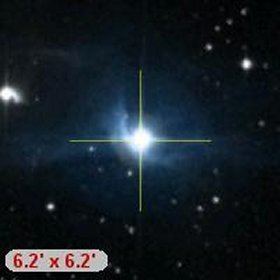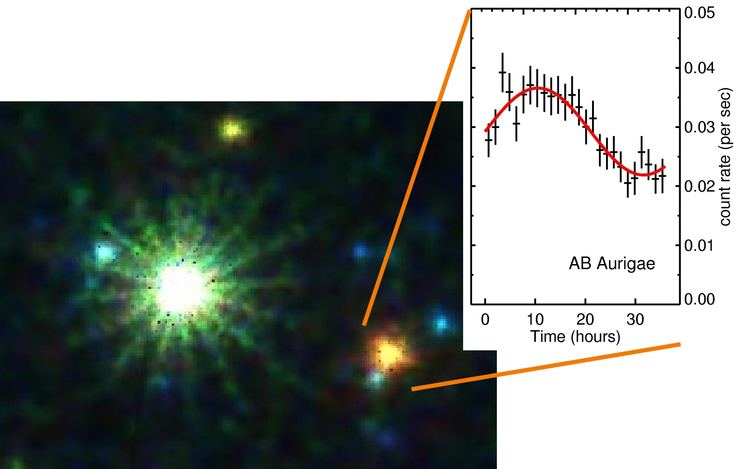 References
AB Aurigae Wikipedia
(Text) CC BY-SA