A Girl Like Her is feature length American found footage drama film directed by Amy S. Weber. The film stars Lexi Ainsworth as Jessica Burns, a 16-year old bullied high school student who attempts suicide. The movie was originally titled The Bully Chronicles but the title was later changed.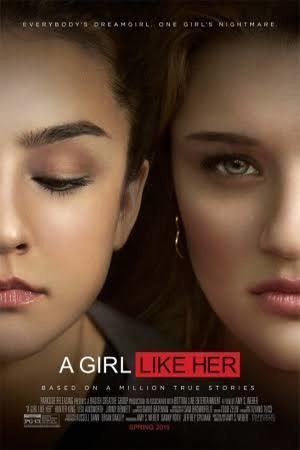 Jessica Burns is a 16-year old high school sophomore who is constantly tortured by her ex-best friend, Avery Keller, the stereotypical popular girl. The movie follows the events that happen after Jessica tries to commit suicide by overdosing, and what it does to a community.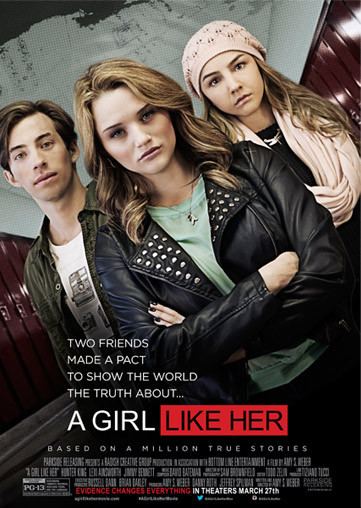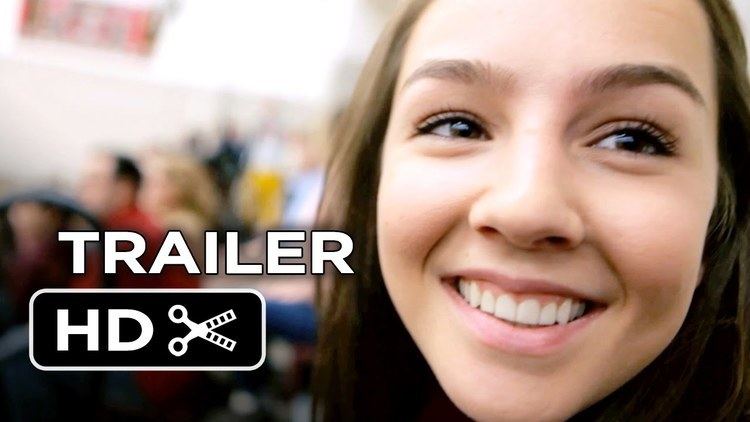 The movie starts with Jessica (Lexi Ainsworth) in her room, crying and walking around. She walks to her bathroom and takes a handful of pills from her medicine cabinet. It is revealed that the high school she goes to has won a chance for a documentary for being a public school that has placed as one of the top ten schools across the country.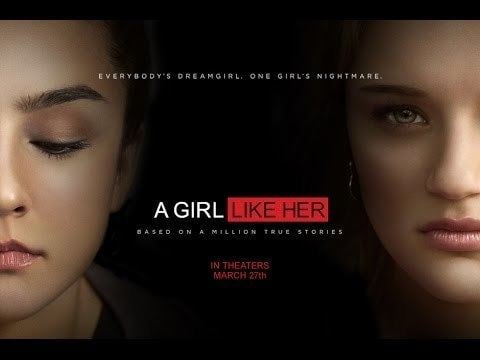 Word of Jessica's suicide attempt and hospitalization spreads quickly throughout the school, and the cameras catch students crying and talking about the situation. The camera crews go around interviewing kids about Jessica, and they reveal that her main tormentor was her former best friend, Avery Keller (Hunter King). They seek her out and she denies ever bullying Jessica and claims they were joking around.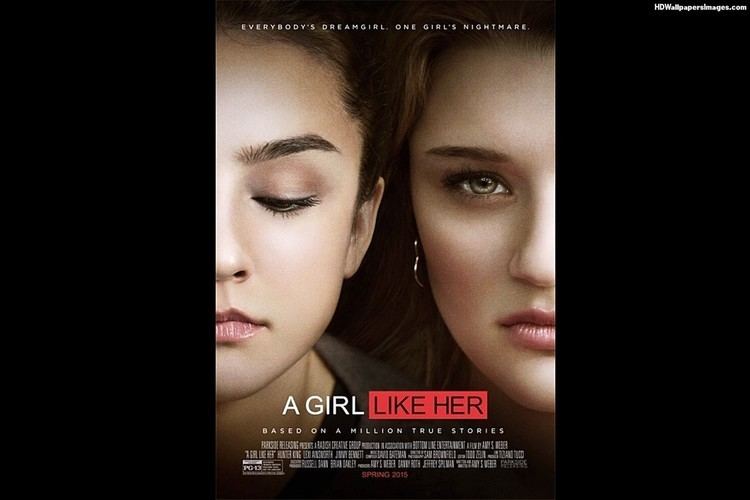 They ask her if she wants to be part of the film, saying they want to see into the life of a popular girl, as Keller claims that she, as a popular girl, is often misunderstood. They go to her house that night, where they meet her mother, brother, and father and see how difficult her home life is. They record footage of her life and give her a camcorder with which to film extra footage of herself in order for others to see what being a popular was like.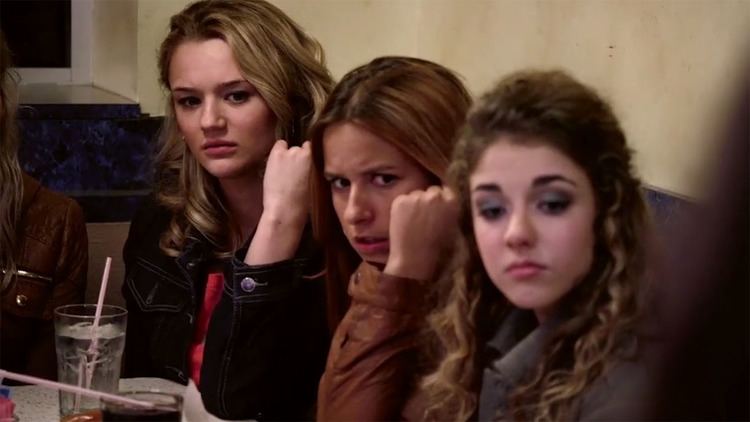 As the movie progresses and the students continue to deal with what's happening the camera crew talks with Jessica's best friend, Brian (Jimmy Bennett). Brian invites the crew to his home. He tells the crew that the bullying has been going on for around 6 months and that they started filming the bullying with a hidden camera disguised as a dragonfly pin, as well as with Brian's camera. He shows them footage of Avery bullying Jessica, confirming what others had stated about the relationship between the two girls. Also in the footage are scenes of Jessica crying and saying she can't take it anymore.
The next day at school, the crew approaches Avery again and tells her they have proof that she bullied Jessica. They ask her if she wants to see it, and she agrees to meet them at her house that night.
Later that night at the hospital, Jessica's parents are visiting her when she loses her pulse. Her parents and the cameras are kicked out of the ICU, as the doctors attempt to revive Jessica. At this point, Avery is watching the footage of her bullying Jessica. She starts to break down while watching and requests that it be turned off. Crying hysterically, she tells the filmmaker how sorry and regretful she is, as she comforts Avery and tells her that she is really a good person.
The doctors are able to regain Jessica's pulse, but say that due to the non-improvement of her organs, she will eventually succumb to total organ failure if she doesn't wake from the coma soon.
Realizing the consequences of her actions, Avery posts a vlog, tearfully stating that no person deserves to be treated the way she treated Jessica and apologizes profusely. She ends the video with, "My name is Avery Keller, and I'm a bully."
The movie ends with a cut to Jessica's face, in which she opens her eyes and looks around, before finally staring straight into the camera.
In a post-credit scene, Jessica and Brian discuss with the filmmaker on how she is recovering and catching up on their friendship.
Lexi Ainsworth as Jessica Burns
Hunter King as Avery Keller
Jimmy Bennett as Brian
Justin Chang of Variety gave A Girl Like Her a mixed review, lauding the film as a "well-acted, well-meaning cautionary tale", but also criticizing it as "less and less convincing the more blatantly it strives for authenticity". The most glowing review came from Influx Magazine film critic Steve Pulaski, who awarded the film an A+ grade, saying, "A Girl Like Her is an uncommonly raw picture; a film that comes out of nowhere (I had no knowledge of its existence until about a day and a half ago) and packs an unexpected sucker-punch. While other films love to paint teenagers in broadstrokes and narrow-minded generalizations, A Girl Like Her paints specifics in its characters."
Sheri Linden of The Hollywood Reporter lauded the film's acting, noting that the "two young female leads, exceptionally well cast, deliver strong performances", but felt "the drama lapses into speechifying".