Education

Radcliffe College

Awards

American Book Awards




Parents

S. Henry Bundles, Jr., A'Lelia Mae Perry Bundles

Books

On her own ground, Madam CJ Walker, Madam Walker Theatre C, All about Madam C J Walker




Similar
A lelia bundles tomorrow 2009
A'Lelia Bundles (born June 7, 1952) is an African-American journalist.
Contents
iamwalkerslegacy a lelia bundles great great granddaughter madam c j walker
Family and early life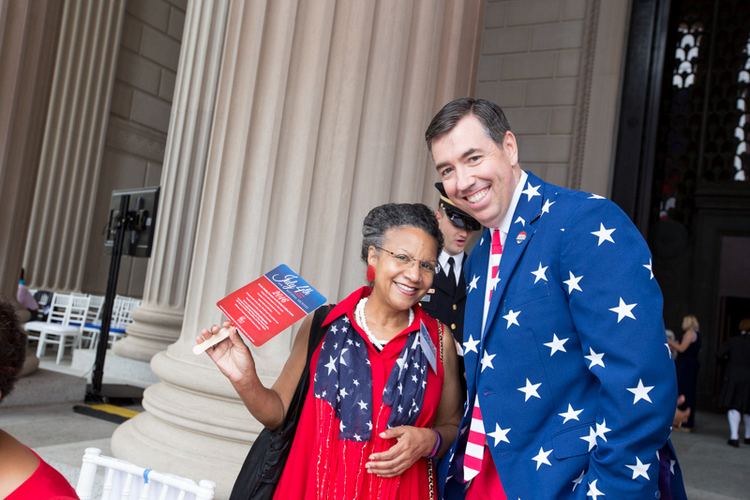 Bundles grew up in Indianapolis in a family of civic minded business executives. She was named after her great-grandmother A'Lelia Walker (1885–1931), a central figure of the Harlem Renaissance and daughter of Madam C. J. Walker, the early 20th century entrepreneur, hair care industry pioneer and philanthropist. Bundles's mother, A'Lelia Mae Perry Bundles (1928–1976), was vice president of her family's business, the Madam C. J. Walker Manufacturing Company, and also was active in local and state Democratic politics as well as serving as a member of the Washington Township School Board. Her father, S. Henry Bundles, Jr. (1927-), was the founding executive director and long time president of the Center for Leadership Development. In 1957, after a brief stint as general sales manager with the Walker Company, he became president of Summit Laboratories (another black hair care products manufacturer), where he remained until the mid-1970s. He headed the Indianapolis Business Development Foundation, served as an Indianapolis 500 Festival director for many years and was on the executive committee of the Indianapolis Convention and Visitors Bureau.
Bundles's interest in writing began in elementary school. In 1967, she was named editor-in-chief of Hi-Lights, Westlane Junior High School's newspaper, which received several honors including first place awards from the Columbia Scholastic Press Association, the Indiana High School Press Association and Quill and Scroll. In 1970 Bundles graduated from North Central High School in the upper five per cent of her class. She was co-editor of the Northern Lights, vice president of student council and chairman of the Human Relations Council, a group of black, white and foreign exchange students. In 1974 Bundles graduated from Harvard College. She was inducted into Harvard's Alpha Iota chapter of Phi Beta Kappa. Bundles received a master's degree from the Columbia University Graduate School of Journalism in 1976.
Career
She is a former producer and executive with ABC News, having served as director of talent development in Washington, DC and New York, as well as in the position of deputy bureau chief in Washington, DC, as a producer for World News Tonight with Peter Jennings and as chair of a diversity council appointed to advise ABC News president David Westin. Prior to joining ABC News, she was a producer with NBC News in the New York, Houston and Atlanta bureaus for The Today Show and NBC Nightly News with Tom Brokaw. She also was a producer in Washington, DC for two of NBC's magazine programs co-anchored by Connie Chung and Roger Mudd during the 1980s.
Her book, On Her Own Ground: The Life and Times of Madam C. J. Walker (Scribner, 2001), was named a New York Times' Notable Book in 2001, and received the Association of Black Women Historians 2001 Letitia Woods Brown Prize for the best book on black women's history. Her young adult biography, Madam C. J. Walker: Entrepreneur, (Chelsea House, 1991) received a 1992 American Book Award from the Before Columbus Foundation.
She is a trustee of Columbia University and serves as chair and president of the Board of Directors of the National Archives Foundation.
She is a member of the Schlesinger Library 's advisory board at Harvard's Radcliffe Institute for Advanced Study and a past member of the Harvard Alumni Association nominating committee, the Harvard Club of Washington, DC board, the Radcliffe College Trustees Board and the National Women's Hall of Fame board. She was president of the Radcliffe College Alumnae Association from 1999 to 2001. She is a past vice chair of the Columbia Alumni Association and chaired the Columbia University Graduate School of Journalism's 2006 alumni advisory committee to restructure the school's alumni organization.
As Madam C. J. Walker's biographer, she maintains the Madam Walker Family Archives and shares the Walker legacy in speeches, articles and various public projects. She is a consultant and historical advisor with Madam C. J. Walker Beauty Culture, a line of hair care products developed by Sundial Brands.
List of works
On Her Own Ground: The Life and Times of Madam C. J. Walker (Scribner, 2001)
Madam C. J. Walker: Entrepreneur (Chelsea House, 1991; revised 2008)
Madam Walker Theatre Center: An Indianapolis Treasure (Arcadia Publishing, 2013)
"Madam C. J. Walker" and "A'Lelia Walker" entries in Henry Louis Gates and Evelyn Higginbotham's African American National Biography
"Madam C. J. Walker" entry in Darlene Clark Hines's Black Women in America.
Awards
duPont Gold Baton (ABC News 1994)
American Book Award 1992 for Madam C. J. Walker: Entrepreneur (Chelsea House, 1991)
New York Times Notable Book for On Her Own Ground: The Life and Times of Madam C. J. Walker 2001
Black Caucus of the American Library Association Honor Book 2002
Distinguished alumni awards from Harvard University, Radcliffe College (2004) and Columbia University (2007)
Honorary doctorate, Indiana University, 2003
Hall of Fame, North Central High School
Honorary doctorate, 2016 Wilson College
References
A'Lelia Bundles Wikipedia
(Text) CC BY-SA