The 3D TORONTO sign, or simply the Toronto sign, is an illuminated three-dimensional sign in Nathan Phillips Square in Toronto, Ontario, Canada, that spells the city's name. It is 3 metres (9.8 ft) tall, and 22 metres (72 ft) long (prior to the addition of the maple leaf), lit by LED lights controlled via Wi-Fi, that can create an estimated 228 million colour combinations, approximately equal to that of what the human eye can sense.
Originally installed for the 2015 Pan American Games as a temporary attraction meant to be dismantled in November 2016 at the earliest, the City of Toronto decided to continue to operate the sign after it became popular with tourists and residents. Explaining the city's decision to keep it, Toronto City Councillor Norm Kelly said the sign is as iconic as the CN Tower and that it has become known all over the world. It has appeared in an estimated 120 million pictures in various social media outlets.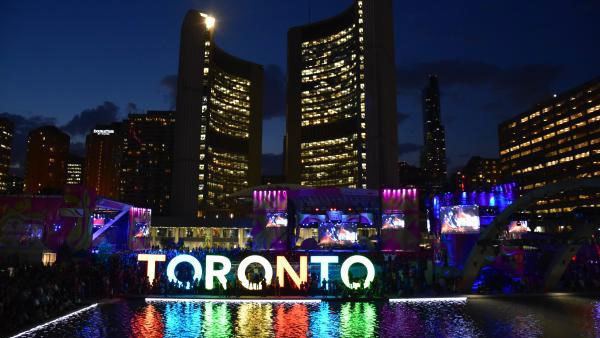 Having an estimated three- to five-year lifespan, the sign began to show signs of wear and tear by June 2016. City Council rejected spending another CA$150,000 on the sign, and city staff propose replacing the sign with a permanent version. The sign was vandalized in October 2016 during the overnight Nuit Blanche event. Graffiti was applied using markers, but Nuit Blanche workers were able to remove the graffiti.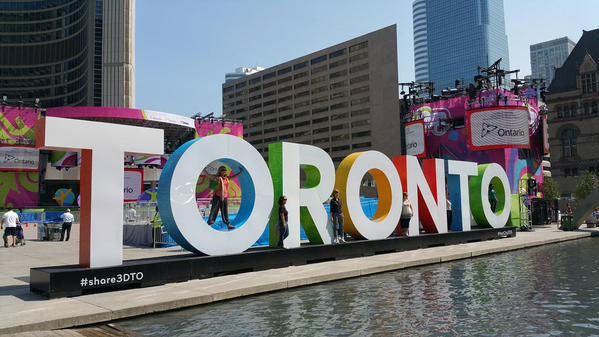 A 3D maple leaf was added to the Toronto sign adjacent to the final "O" in December 2016 to mark the 150th anniversary of Canadian Confederation.