Covid-19
5.8

/

10

1

Votes

Alchetron

Rate This





13 November 2008






9 September 2006




NBC, Qubo, Nickelodeon






Jeff Parker Phil Lollar Nathan Carlson




Mike Nawrocki Phil Vischer Ron Smith Everett Downing, Jr. Rob Dollase




Mitch Schauer Kirby Atkins Tim Hodge Broose Johnson Mike Nawrocki Phil Vischer Ron Smith Jeff Parker Phil Lollar Nathan Carlson




Tod Carter Tom Bancroft Tim Hodge Ron Smith




Quinn Lord Melissa Peterson Mark Marten Pamela Thomas Ron Smith Claire Corlett Ron Wells John Payne Greg Mills Paul Dobson Page Hearn Lee Tockar Michael Donavan




Kurt Heinecke Mike Nawrocki




Quinn Lord, Michael Dobson, Lee Tockar, Paul Dobson, Dale Wilson
3-2-1 Penguins! is a sci-fi series of Christian computer-animated cartoons launched on November 14, 2000. 3-2-1 Penguins was originally produced direct-to-video similar to the other Big Idea, Inc. series, VeggieTales and seven videos were released between 2000 and 2003. The direct-to-video series held the top spot on the Soundscan kid video sales charts for its first 18 weeks of release. and has sold 1.5 million videos to date and was the #1 seller on Christian Booksellers Association's video list in 2001. 3-2-1 Penguins appeared on NBC, Ion Television, Telemundo and Qubo and ran for three original seasons (with the first season consisting of television broadcasts of the home videos) and continued in reruns until 2012. The series was the No. 1 or No. 2 ranked show on NBC's qubo Saturday morning kids block in 2008.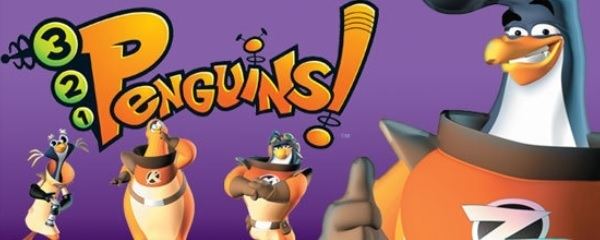 Today, the show airs on Trinity Broadcasting Network (TBN) and its children's block Smile of a Child on Saturdays.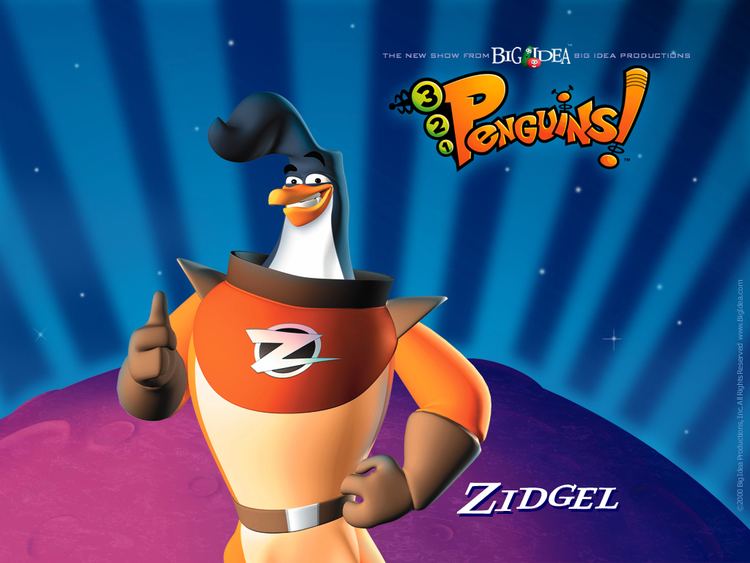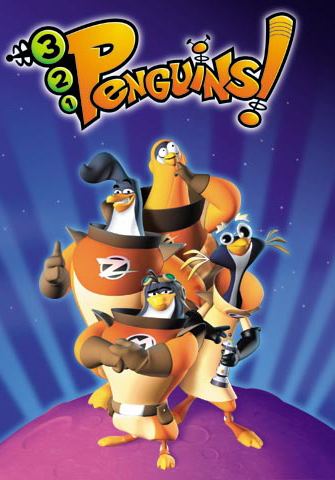 Twins Jason and Michelle are spending summer with their British Grandmum in The Poconos region of Pennsylvania. Grandmum has a collection of kitschy ceramic figurines, the most prized of which is four penguins in a rocket ship (a honeymoon gift from her deceased husband). In the first show, the twins accidentally drop the ship, but instead of breaking it flies into the air and reveals the four penguins are actually the crew of a real spaceship. One of the twins is then pulled into the ship, using the crew's Galeezle (shrinking) device, and taken on a galactic adventure. The adventure that ensues then ties into whatever moral dilemma that Jason and Michelle had struggled with in the show's opening scene. For example, in the debut episode, Trouble on Planet Wait-Your-Turn, the twins are struggling with taking turns playing a new video game and looking through their Granddad's telescope before Jason is transported to a whole planet of aliens who similarly have trouble taking turns.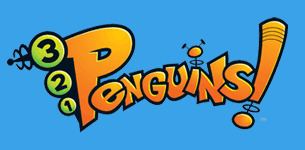 Zidgel: The Rockhopper's captain and a king who appears to be a cross between James T. Kirk and Ted Baxter.
Zidgel was voiced by Ron Wells (2000–03) and John Payne (2006–08).
Midgel: The Rockhopper's engineer and pilot. Midgel sometimes shouts "Banzai!" and pulls out a Bonsai tree to trim a branch before driving the ship.
Midgel was voiced by Greg Mills (2000–03) and Paul Dobson (2006–08).
Fidgel: The doctor/scientist of the Rockhopper's crew. Many of his inventions are odd, such as the Gileezle which is the crew's object resizer gun, but can also be useful. From photos in the first episode, we see that Fidgel physically resembles Jason's and Michelle's grandpa, Grandmum's deceased husband.
Fidgel was voiced by Page H. Hearn (2000–03) and Lee Tockar (2006–08).
Kevin: While Kevin has no specific job on the ship, other than cleaning, he is always ready to help when needed by the others. He also sometimes answers questions or solves problems without being aware of it.
Kevin was voiced by Ron Smith (2000–03) and Michael Donovan (2006–08).
Jason Conrad: 7-year-old twin brother of Michelle who goes on adventures with the penguins.
Jason was voiced by Mark Marten (2000–03) and Quinn Lord (2006–08).
Michelle Conrad: 7-year-old twin sister of Jason who also goes with the penguins on some of their adventures. She is 5 minutes older than Jason and always wears pigtails in her hair. Michelle was voiced by Melissa Peterson (2000–03) and Claire Corlett (2006–08).
Grandmum: Jason and Michelle's blue-haired British grandmother who often gives them advice from The Good Book, especially from Proverbs.
Grandmum was voiced by Pamela Thomas (2000–01), Annie Walker-Bright (2002–03), Kymberly Mellen (2006–07), and Ellen Kennedy (2007–08).
Baron von Cavitus: Originally known as Bert Bertman, he was a classmate of Fidgel's back when they were students at the Academy. He is the inventor of the Galeezle (the device which allows Jason and Michelle to be shrunken to Penguin size). Having been made fun of because of being a hamster he went bad and tried to take over the Academy and name himself Honorary Dean of Evil. Some time later he built himself a robot suit and attempted to take over the galaxy.
Cavitus/Bert was voiced by Garry Chalk.
Admiral Strap: The Penguin's commanding officer. As strict and militaristic as he seems, he has a soft spot for Michelle. In the original six videos, Admiral Strap is not seen and communicates to the penguins via fax machine. In the later shows, he interacts via speakerphone with the Penguins in order to give them their missions.
Strap was voiced by Dale Wilson.
Sol: A wise old bartender at the Comic Lounge and friend of Jason, Michelle and the penguins, whom he also advises.
Sol was voiced by Garry Chalk.
3-2-1 Penguins! Wikipedia