Covid-19
July 18, 1996, 6:05 pm





July 18, 1996




12




1 fatality






Oakfield, Wisconsin, United States




1984 Barneveld tornado o, Flint–Worcester tornado outbreak, 1932 Deep South tornado o, 1899 New Richmond tornado, August 2005 Wisconsi
The 1996 Oakfield Tornado is the name of an F5 tornado which severely damaged the village of Oakfield, Wisconsin, on July 18, 1996. In addition, strong thunderstorms brought heavy rains, lightning, and gusty winds to that region of Wisconsin. All of these elements resulted from the passage of a strong upper level disturbance over an extremely unstable airmass. The violent tornado developed outside of town and moved eastward across Fond du Lac County, directly through Oakfield. At 7:15 p.m. the large tornado struck the village (pop: 1,012), injuring 17 people but killing none. Damage estimates totaled over $40 million as 47 of 327 homes were destroyed. An additional 56 homes as well as numerous businesses and churches suffered heavy damage. A state of emergency was declared by Wisconsin Governor Tommy Thompson allowing National Guard soldiers to be called in to aid victims and clear debris.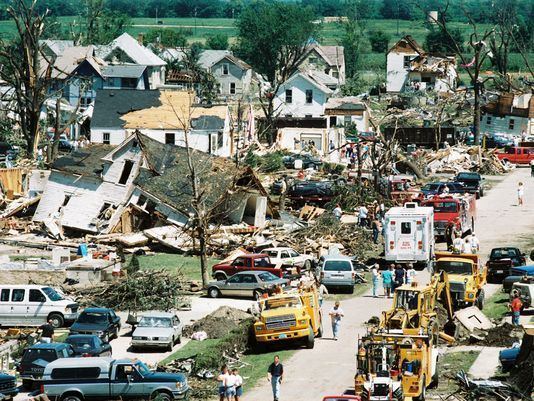 The tornado was strong enough to level the Friday Canning Company, sweeping up millions of empty cans and leaving them scattered over a 50-mile (80 km) radius. Besides structural damage to buildings the tornado was very costly to farmers; Crops, livestock, and farm equipment were also destroyed. The original National Weather Service report from Milwaukee/Sullivan categorized the tornado to be an F3 to F4 tornado on the Fujita scale. It was later upgraded to an F5, the most intense category tornado possible. It would be the only F5 tornado to hit the United States that year. The tornado width when it reached its maximum strength was about 100 yards (92m) wide, making it one of the narrowest F5's on record. The tornado was documented by at least three experienced storm chasers.
There were eleven other tornadoes in Wisconsin from this storm complex, with one death at Marytown, Wisconsin.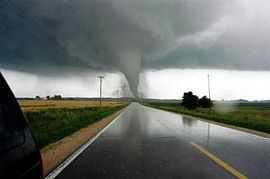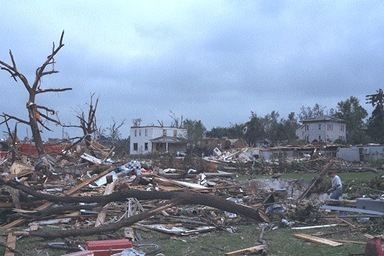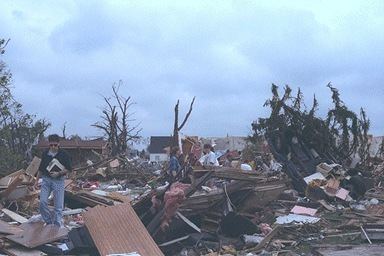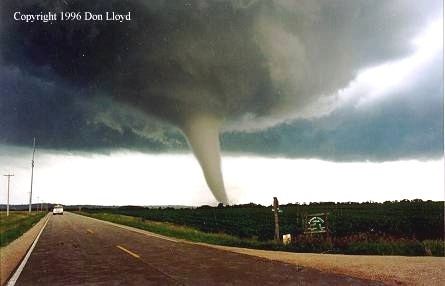 1996 Oakfield tornado Wikipedia