The 1996 Baltimore Ravens season was the franchise's inaugural season in the National Football League (NFL) and at their home stadium, Memorial Stadium in Baltimore, Maryland. Baltimore remained without an NFL football franchise for 13 years after the Baltimore Colts relocated to Indianapolis, Indiana.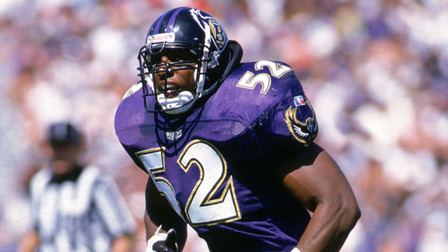 In 1996, however, the NFL approved Cleveland Browns owner Art Modell's proposal to relocate the franchise to Baltimore, although the records and name of the Browns would remain in Cleveland, Ohio. After Modell established the franchise in Baltimore, the team was named the "Baltimore Ravens" via a poll conducted by the Baltimore Sun as the team was assigned to play in the American Football Conference (AFC) Central Division; afterwards, over 50,000 tickets were sold for the entire season.
The Ravens would finish their first season with a 4–12 record under coach Ted Marchibroda, who coached the Colts before and after they relocated and has a 41–33 regular season record in Baltimore. At the Ravens' first-ever regular season game, a record attendance of 64,124 was present in their win against the Oakland Raiders, 19–14, on September 1 at home. Their second victory came in Week 5, against the New Orleans Saints at home, in which they became 2–2. In Week 7, the Ravens traveled to Indianapolis to play Baltimore's previous team, the Colts. They, however, lost 26–21 and fell to 2–4 record. Their only other two victories were recorded in Week 9 (against the St. Louis Rams) and Week 14 (against the Steelers) at home. Although not a winning season, Quarterback Vinny Testaverde was voted into the Pro Bowl, and wide receivers Michael Jackson and Derrick Alexander surpassed the 1,000 yard receiving mark.