Covid-19
June 1877





The Great Fire was an urban fire that devastated much of Saint John, New Brunswick in June 1877. It destroyed two-fifths of the city of Saint John.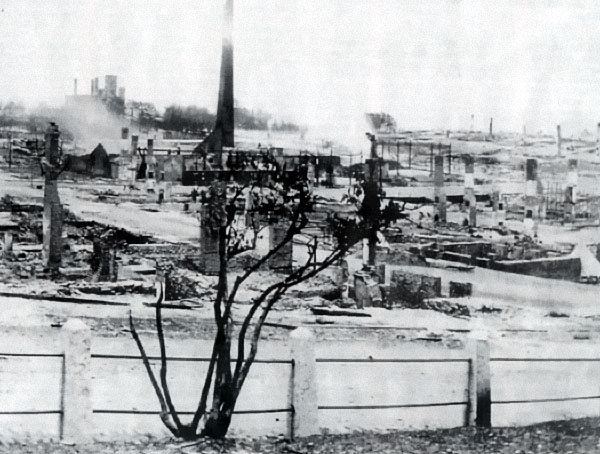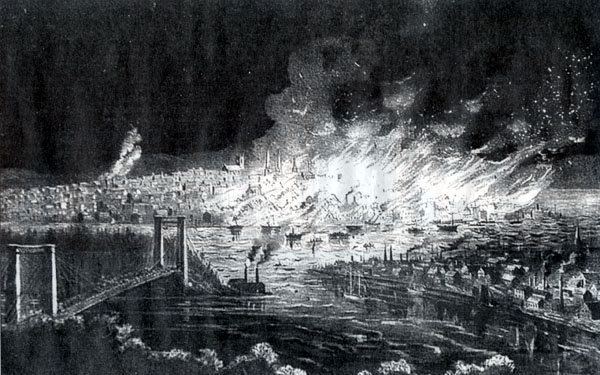 At 2:30 on the afternoon of June 20, 1877, a spark fell into a bundle of hay in Henry Fair Weathers' storehouse in the York Point Slip area. Nine hours later the fire had destroyed over 80 hectares (200 acres) and 1,612 structures including eight churches, six banks, fourteen hotels, eleven schooners and four wood boats. The fire had killed approximately 19 people, and injured many more. No photographs exist of the fire. But some survivors accounts of the blaze tell that the fire came so close to the harbour that it looked like the water was on fire.
Saint John's Trinity Royal Heritage Conservation Area was built out of the ashes of the fire.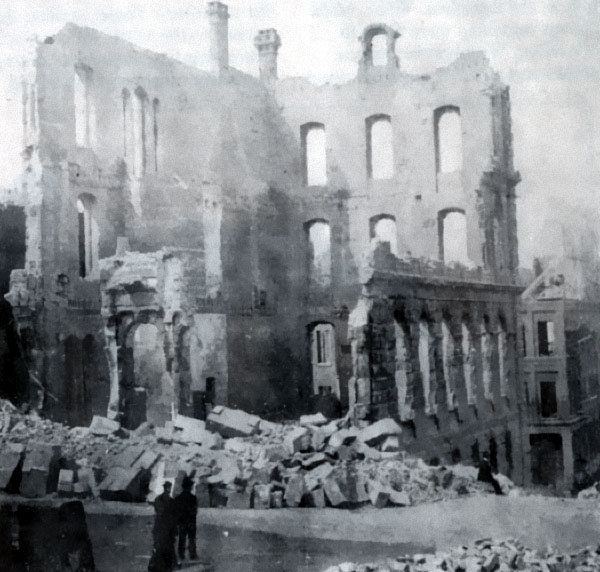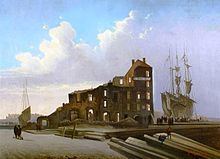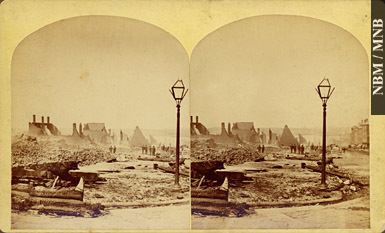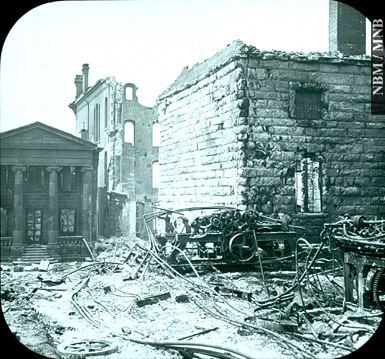 1877 Great Fire of Saint John, New Brunswick Wikipedia