4.4

/

10

Alchetron

Rate This





Director

John Lafia




Network

NBC




Writer

John Lafia




Language

English







Genre

Drama, Sci-Fi, Thriller




Duration




Country

United States







Release date

May 21 and May 23, 2006




Episodes

2 Episode 2Season 1 - May 28 - 2006, 2 Episode 2, 1 Episode 1Season 1 - May 26 - 2006, 1 Episode 1




Cast

Kim Delaney

(Dr. Samantha Hill),

Beau Bridges

(Président Paul Hollister),

Melissa Carter

(Park Ranger),

John Cassini

(L'adjoint du président Sean Morris),

David Cubitt

(Dr. Jordan Fisher),

Melissa Sue Anderson

(Première dame Megan Hollister)


Similar movies

San Andreas

,

Deep Impact

,

Aftershock

,

Earthquake

,

Japan's Tsunami: Caught on Camera

,

Pompeii



10 5 apocalypse 2006 hot spot volcano
10.5: Apocalypse is a 2006 television miniseries written and directed by John Lafia. A sequel to 2004's 10.5, the film follows a series of catastrophic seismic disasters including earthquakes, volcanic eruptions, tsunamis, and sinkholes, all triggered by an apocalyptic earthquake.
Contents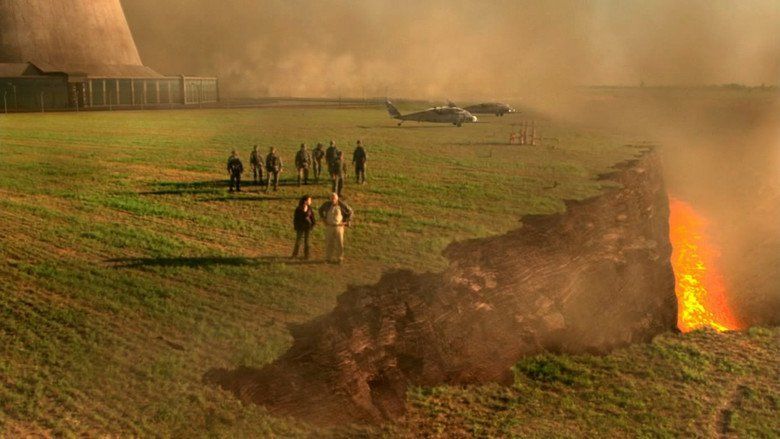 Plot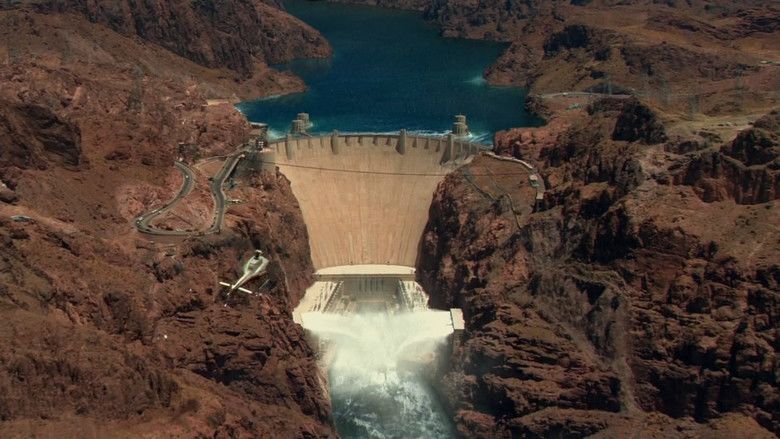 A minor earthquake in Seattle forms the trigger to a magnitude 10.5 earthquake which destroys San Francisco and then Los Angeles. The earthquake creates fault lines in the sea floor, which in turn creates a massive tsunami which capsizes a large cruise ship (which heavily resembles the Queen Mary 2) and causes massive damage to Honolulu, Hawaii. It turns out to be only the first of a series of seismic events, including the awakening of an extinct volcano in Sun Valley, Idaho and sudden instability of aquifers in Monument Valley. Deforestation takes place at Kings Peak, Utah and The Hoover Dam in Boulder City, Nevada collapses when Lake Mead starts to heat up and expand beyond the spillway's capacity. Las Vegas, Nevada is then destroyed when acidic water undermines underground limestone, creating a massive sinkhole which causes many buildings to simply sink into the sand. The worst of the seismic events is a massive fault which has opened up under South Dakota, destroying Mount Rushmore in the process, and begins to travel southward towards the Gulf of Mexico.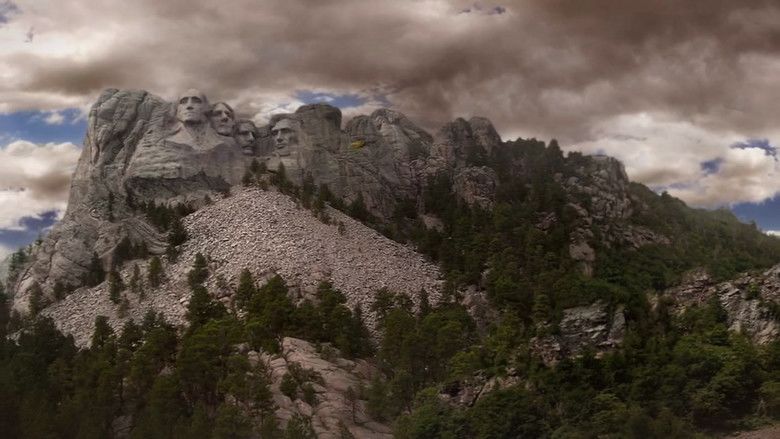 The geologists at the United States Geological Survey in Colorado don't understand why seismic events that are very rare or impossible would be happening so rapidly, but Dr. Samantha Hill remembers that her father had once theorized that the Earth's tectonic plates would reach a point of maximum separation, at which point they would reverse direction. The theory also states that related seismic activity would be vastly accelerated during the initial period of reversal. However, Dr. Earl Hill had been ostracised by the USGS for that theory, and had abandoned geology to become a successful professional poker player. When Las Vegas sinks into the ground, he is caught in the casino of the (fictional) Atlas Hotel. Samantha concludes that the massive faultline travelling towards the Gulf of Mexico threatens to re-create the Central American Seaway when it reaches the ocean.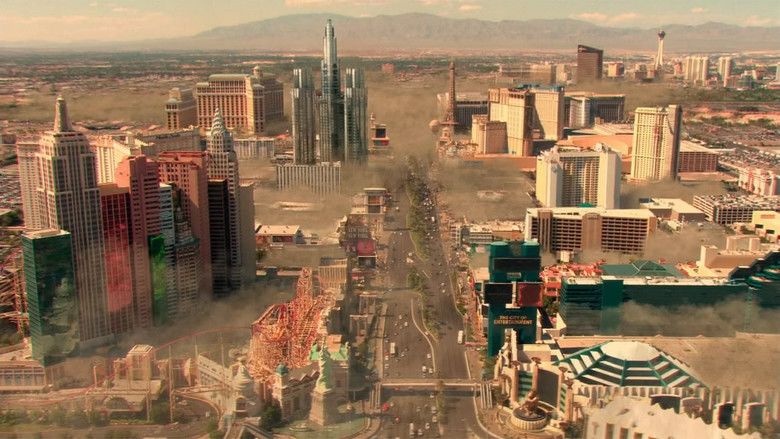 The second part of the miniseries begins with Dr. Hill's rescue from the ruins of the Atlas Hotel just before it is swallowed up completely. At the same time, a massive fault line forms in North Dakota, passing through South Dakota, Nebraska, Kansas, and Oklahoma. If it reaches Houston, Texas and the Gulf of Mexico, as predicted, the Midwestern United States will be covered by a new ocean. A massive evacuation of the region is ordered, as an earthquake strikes Sedona, Arizona destroying the Chapel of the Holy Cross in the process. However, a nuclear plant in fictional Red Plains, Texas, is right in the fault's path. If it is destroyed, the entire area and hundreds of miles around will be contaminated by nuclear waste.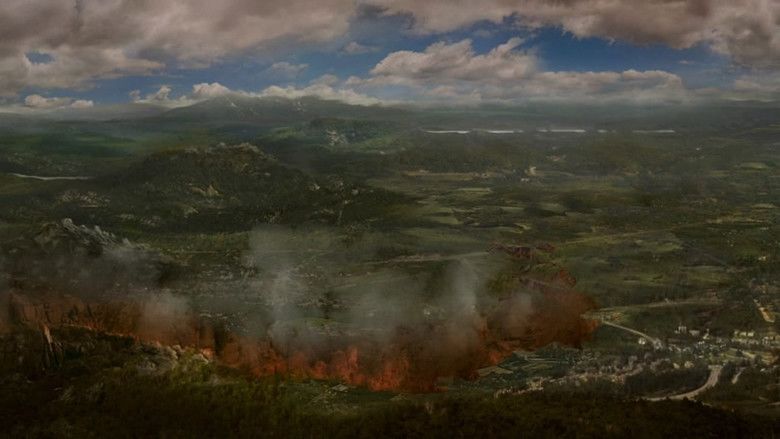 Dr. Earl Hill comes up with a desperate plan to divert the fault around the nuclear plant by opening up a secondary fault running east, by a controlled demolition which explosively ignites the massive natural gas reserves in the area. The main fault follows the new path around Red Plains, saving the nuclear plant, and comes to a halt. The scientists at the USGS cheer, only to find that nothing can stop the fault altogether. Once again it turns south, slicing through the middle of Houston to reach the Gulf of Mexico. At the same time, the northern half of the fault has reached Hudson Bay. However, the end result of the fault is different to what the USGS expected - when the waters rush into the fault, instead of flooding the entire area, they instead create a new riverlike seaway which splits the United States and Canada in half.
Cast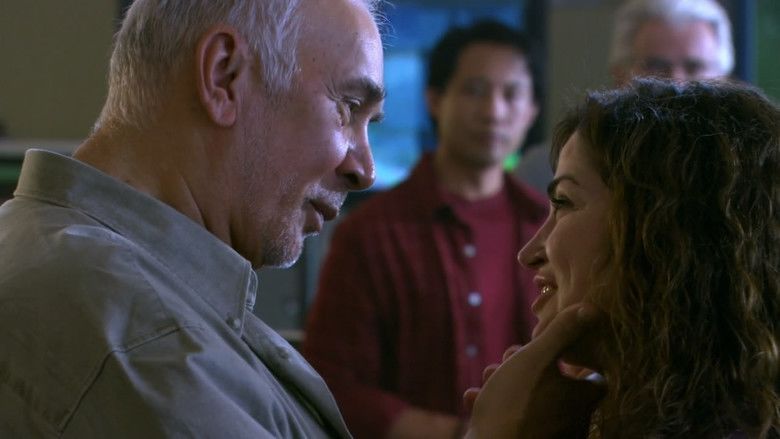 Kim Delaney as Dr. Samantha "Sam" Hill
Glenda Braganza as Gina Green
Dean Cain as Brad Malloy
David Cubitt as Dr. Jordan Fisher
Garcelle Beauvais-Nilon as Natalie Warner
Carlos Bernard as Dr. Miguel Garcia
Oliver Hudson as Will Malloy
Carly Pope as Laura Malloy
Frank Langella as Dr. Earl Hill
Beau Bridges as President of the United States Paul Hollister
Melissa Sue Anderson as First Lady Mrs. Hollister
Tamara Hope as First Daughter Amy Hollister
Francis X. McCarthy Al Roberts
Barbara Eve Harris Stacy Warner, FEMA Director
Peter Outerbridge Alec Becker
John Cassini Sean Morris, Hollister's Aide
Tyrone Benskin Jackson the Bartender
Mark Camacho Russ the Poker Player
Russell Yuen Ian
Natalie Brown Paula
Anna Jaeger Jenna
Louis Philippe Dandenault Chet (as Louis-Philippe Dandenault)
Cecile Cristobal Allison
David Schaap Jim
Maurizio Terrazzano Gonzalez
Sean Tucker Demo Team Leader
Meaghan Rath Rachel
Jesse Aaron Dwyre Dr. Josh Nolan
Ian Finlay Cruise Ship Captain (as Ian Finley)
Andrew Peplowski Anchor #1
Natasha Gargiulo Anchor #2
Al Dubois Anchor #3
Aphrodite Sahlas Anchor #4
Isabel Dos Santos Irena Garcia
Manuel Aranguiz Nando Garcia
Daniel Tirado Communications Soldier
Malcolm Travis Field Commander
Claudia Besso K9 Handler
Richard Jutras Buried Survivor
Chris Lawrence USGS Pilot
Tony Calabretta Security Guard
Melissa Carter Park Ranger #1
Brett Watson Park Ranger #2 Maéva Nadon ...
Maéva Nadon Little Girl (as Maeva Nadon)
Andrew W. Walker Sgt. Corbel (as Andrew Walker)
Stewart Myiow Navajo Indian (as Stuart Myiow Jr.)Raynald Lapierre ...
raynald Lapierre Patient #1
Jean Nicolai Geologist #1
Lori Graham Helicopter Reporter
Jere Gillis Casino Patron (as Jerry Gillis)
David McKeown Casino Patron
Abdul Ayoola Casino Patron
Ruth Chiang Casino Patron
France Raymond Casino Patron
Kane Lafia Refugee Boy
Melantha Blackthorne Tsunami Victim (uncredited)
Brandon Blue Rescuer (uncredited)
James Hutson Nolan's Aide (uncredited)
David Rigby Five Star General (uncredited)
Production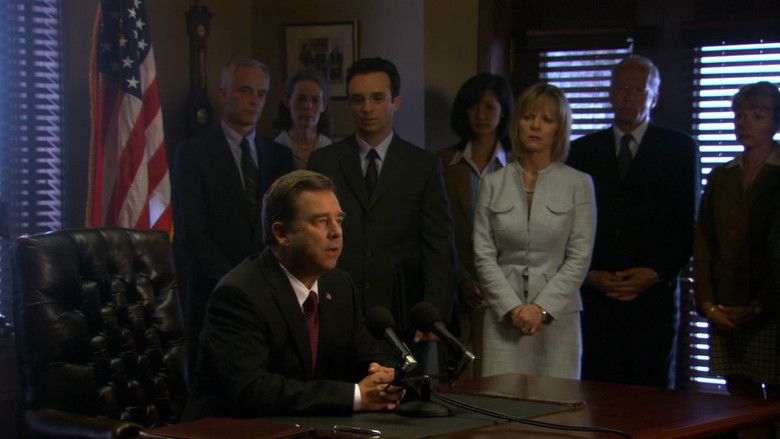 10.5: Apocalypse began filming in Montreal, Quebec, Canada in June 2005. A sequel to 10.5, the miniseries used much of the same staff, headed by returning executive producers Howard Braunstein, Michael Jaffe, and Gary Pearl. Director John Lafia, who also wrote script, decided to film the sequel using digital media, stating that it would allow the producers "to achieve a whole new level of visual effects and style that have heretofore not been seen on network television."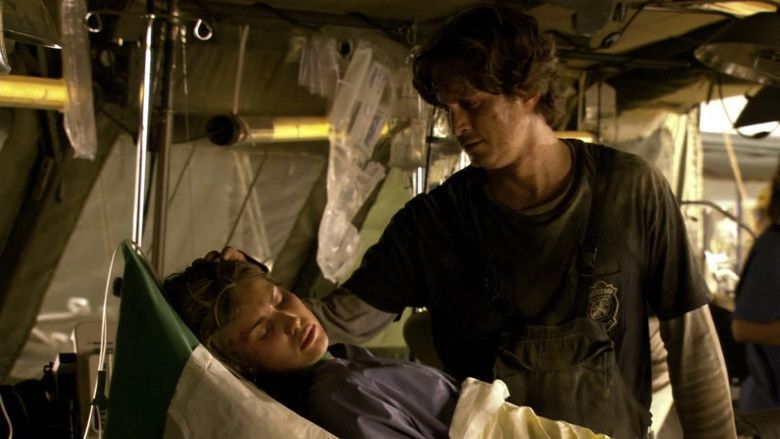 The Sun Valley, Idaho scene was filmed at the Mont Tremblant Resort, a popular skiing resort north of the city. All of the news reporters that appeared on TV in the film are all local news reporters for various news stations in Montreal. The visual effects for the movie were created by visual effects company "Hybride", which is based in Piedmont, Quebec.
References
10.5: Apocalypse Wikipedia
(Text) CC BY-SA
10.5: Apocalypse TV.com
105: Apocalypse IMDb
105: Apocalypse themoviedb.org