Directed by

Jamie Linden


Music by

Chad Fischer


Initial release

September 2011 (Canada)




Music director

Chad Fischer




Box office

203,373 USD







Written by

Jamie Linden


Cinematography

Steve Fierberg




Director

Jamie Linden




Budget

20 million USD







Produced by

Marty Bowen, Reid Carolin, Wyck Godfrey, Channing Tatum


Starring

Lynn Collins, Channing Tatum, Rosario Dawson, Brian Geraghty, Ari Graynor, Oscar Isaac, Ron Livingston, Justin Long, Anthony Mackie, Kate Mara, Max Minghella, Jenna Dewan-Tatum, Kelly Noonan, Aubrey Plaza, Scott Porter, Chris Pratt, Aaron Yoo


Cast

Channing Tatum, Jenna Dewan, Chris Pratt, Oscar Isaac, Kate Mara


Similar

Channing Tatum movies, Comedies
10 years official trailer hd
10 Years is a 2011 American romantic comedy directed by Jamie Linden in his directorial debut. The film stars with an ensemble cast including Channing Tatum, Justin Long, Kate Mara, Chris Pratt, Scott Porter, Brian Geraghty, Anthony Mackie, Rosario Dawson, Oscar Isaac, Lynn Collins, Max Minghella, Kelly Noonan, Juliet Lopez and Jenna Dewan. The film was released on September 14, 2012, in select theaters.
Contents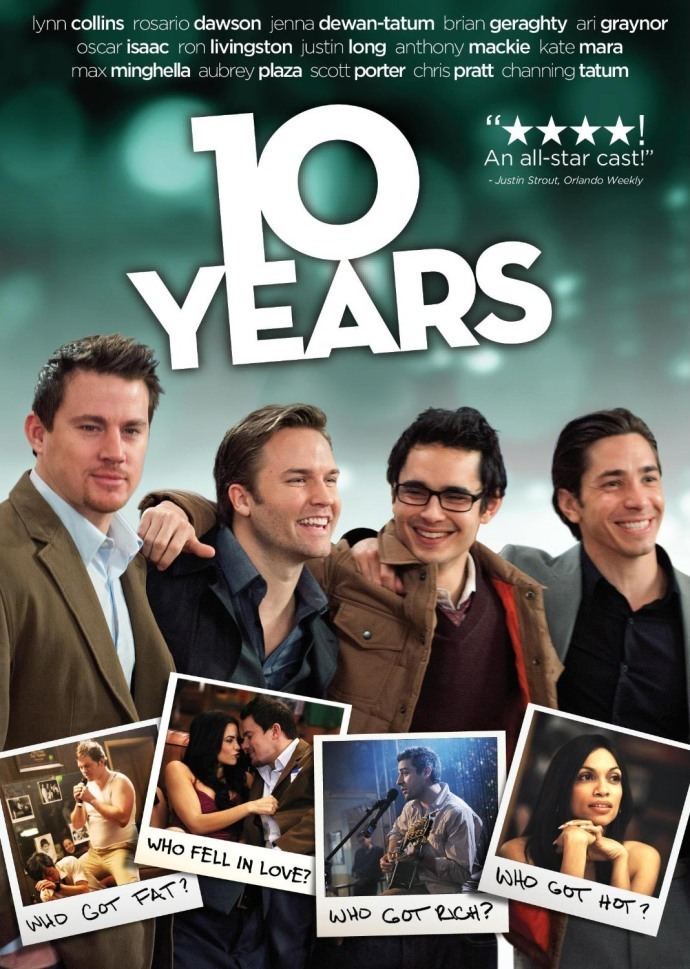 Plot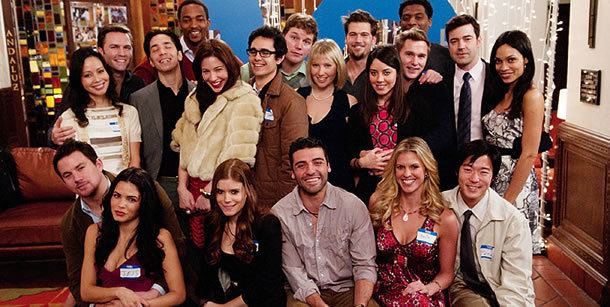 Jake (Channing Tatum), and his girlfriend Jess (Jenna Dewan) arrive at his high school friend's house owned by married couple, Cully (Chris Pratt) and Sam (Ari Graynor). There, some of Jake's friends start to arrive including: best buddies Marty (Justin Long) and AJ (Max Minghella), musician Reeves (Oscar Isaac) and Scott (Scott Porter) together with his wife, Suki (Eiko Nijo). The guys then start driving to their high school reunion venue. Other friends from their high school arrive including: Garrity (Brian Geraghty) along with his wife Olivia (Aubrey Plaza) and Garrity's best friend Andre (Anthony Mackie). Meanwhile, a reclusive woman Elise (Kate Mara) arrives at the reunion alone. She tries to welcome the guest only to be ignored by the party planners, Anna (Lynn Collins) and Julie (Kelly Noonan).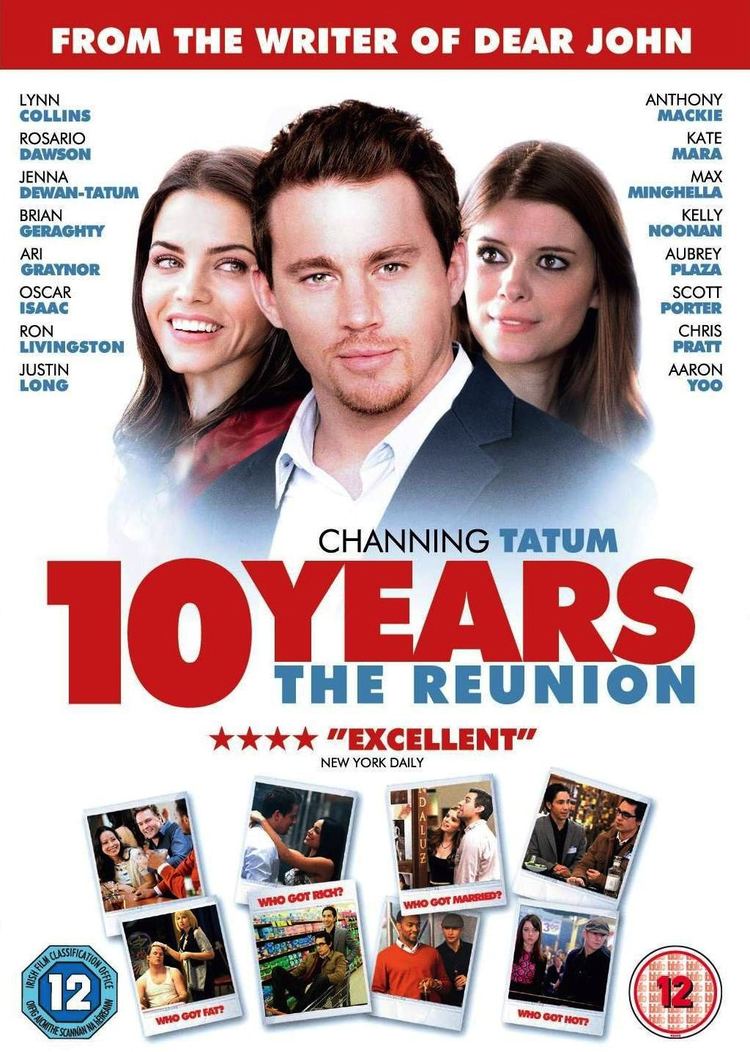 The night proceeds as each couple is faced with both their past selves and present. Some have changed while others stayed the same; Cully attempts to apologize for his high school behavior towards the nerds he used to know but he only reverts to his old self with each drink he takes, embarrassing his wife and all others present.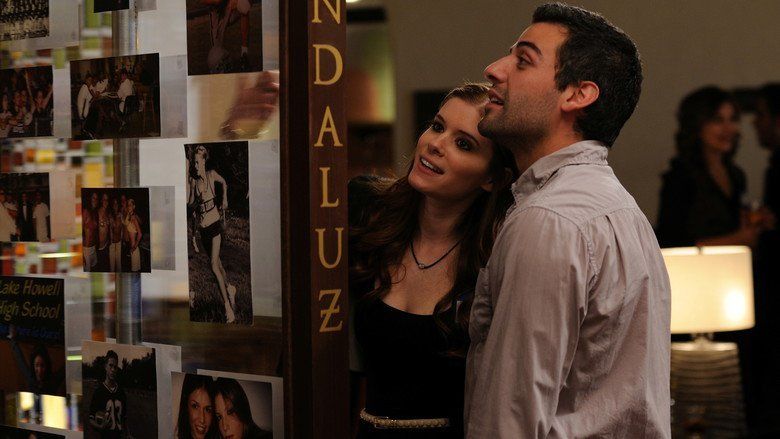 Marty and AJ, now successful in their respective careers, attempt to impress and woo the prom queen Anna, the girl who has everything. After she turns them down they attempt childish revenge only to learn that none of them has a perfect life. Instead all three must learn to reconnect and forgive themselves for past faults.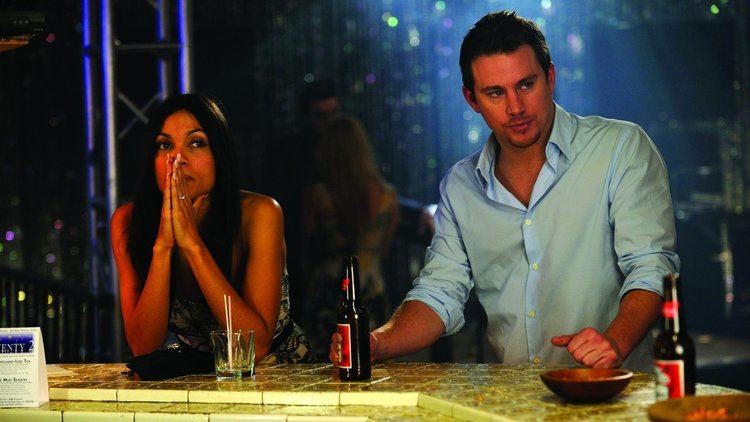 Elise connects with Reeves throughout the night, revealing feelings he has had for her that ended up as inspiration for his popular song 'Never Had', and she must decide if she is going to run away again.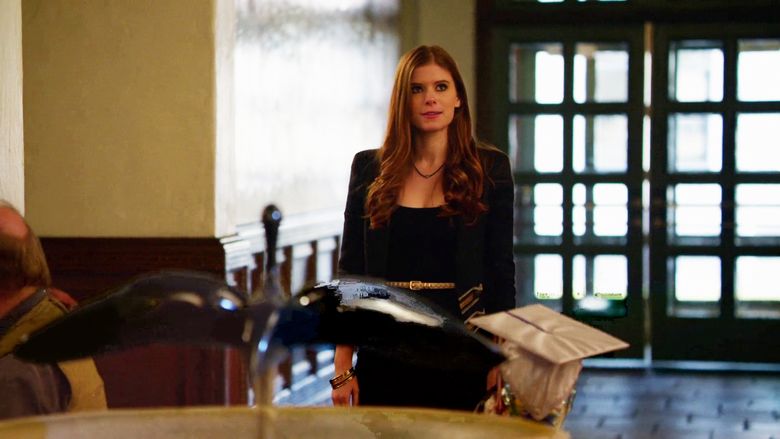 Jake, meanwhile, has been deciding the right time to propose to Jess, but he must come to terms with feelings he had for his high school sweetheart, Mary (Rosario Dawson), and the way their relationship ended.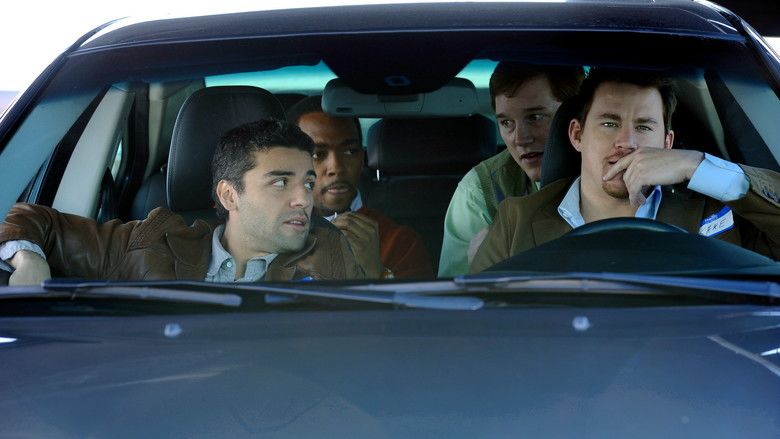 The film ends with Jake and Jess at a diner with friends, happy to relive past moments and looking forward to tomorrow.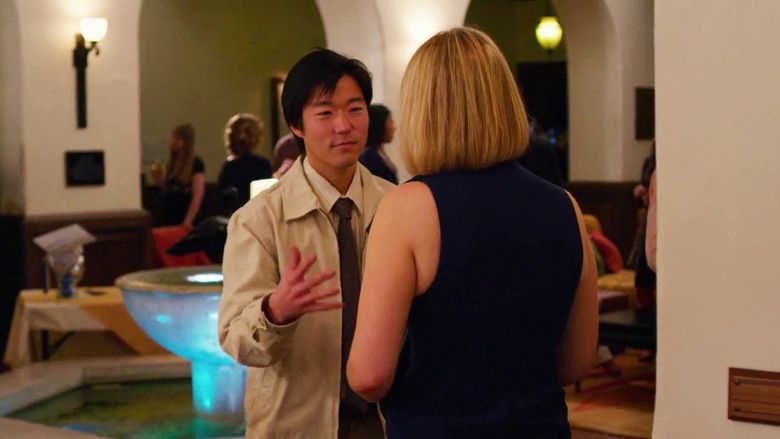 Cast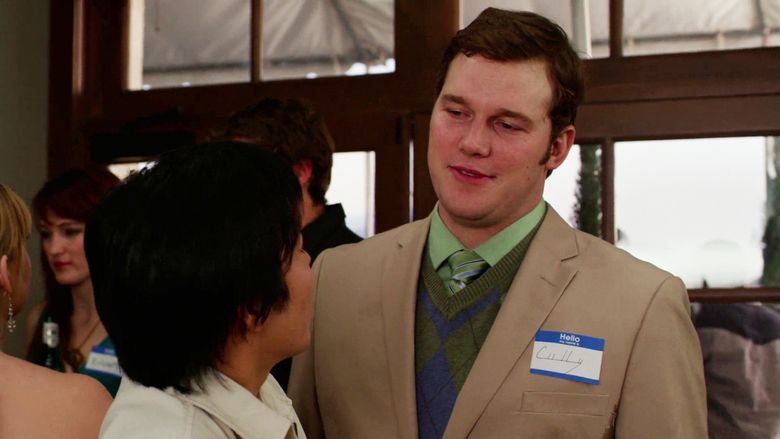 Channing Tatum as Jake Bills
Jenna Dewan as Jess
Justin Long as Marty Burn
Kate Mara as Elise
Chris Pratt as Cully
Scott Porter as Scott
Rosario Dawson as Mary
Lynn Collins as Anna
Oscar Isaac as Reeves
Ari Graynor as Sam
Brian Geraghty as Garrity Liamsworth
Max Minghella as AJ
Anthony Mackie as Andre Irine
Nick Zano as Nick Vanillo
Juliet Lopez as Becky
Kelly Noonan as Julie
Aubrey Plaza as Olivia
Eiko Nijo as Suki
Ron Livingston as Paul
Aaron Yoo as Peter Jung
Frantz Durand as Frantz
Production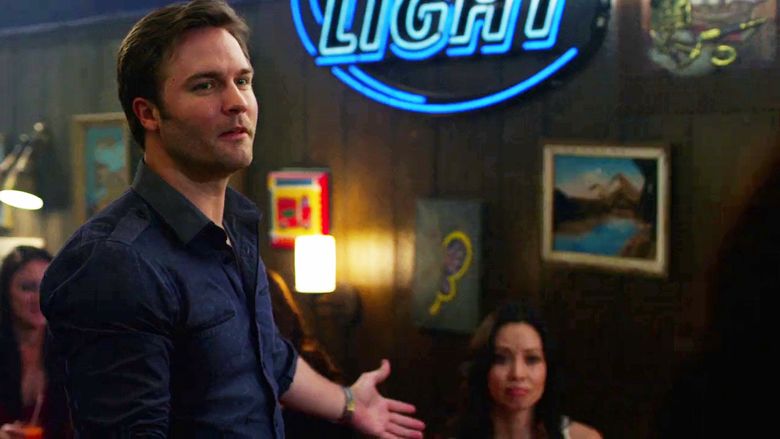 A short film titled Ten Year was produced in 2011 by Channing Tatum to attract financing for the feature film.
The film is produced by Marty Bowen, Reid Carolin, Wyck Godfrey, and Channing Tatum. The screenplay is written by Jamie Linden. The film was shot in New York, California and New Mexico starting in January 2011.
Release
The film had a red carpet premiere at the Toronto International Film Festival.
Reception
Rotten Tomatoes gives the film a 60% rating from 55 critics.
References
10 Years (2011 film) Wikipedia
(Text) CC BY-SA
10 Years (film) themoviedb.org