6.4

/

10

Alchetron

Rate This





Release date

June, 1973




Director

Giuseppe Colizzi






Directed by

Giuseppe Colizzi




Initial release

22 December 1972 (Italy)




Producer

Italo Zingarelli







Written by

Barbara Alberti Giuseppe Colizzi




Starring

Terence Hill Bud Spencer Reinhard Kolldehoff




Music by

Written by Oliver Onions




Running time

122 min. 90 min (cut edition)




Music director

Guido & Maurizio De Angelis, Maurizio De Angelis, Guido De Angelis




Screenplay

Giuseppe Colizzi, Barbara Alberti, Amedeo Pagani




Cast

Bud Spencer, Terence Hill, Riccardo Pizzuti, Reinhard Kolldehoff, Cyril Cusack




Similar

Go for It, A Friend Is a Treasure, Boot Hill, Watch Out - We're Mad!, Trinity Is Still My Name
all the way boys 1972 bud spencer terence hill ending credits 480p
All The Way, Boys (Italian: ...più forte ragazzi!) is a 1973 Italian film starring the popular comedy team of Terence Hill and Bud Spencer.
Contents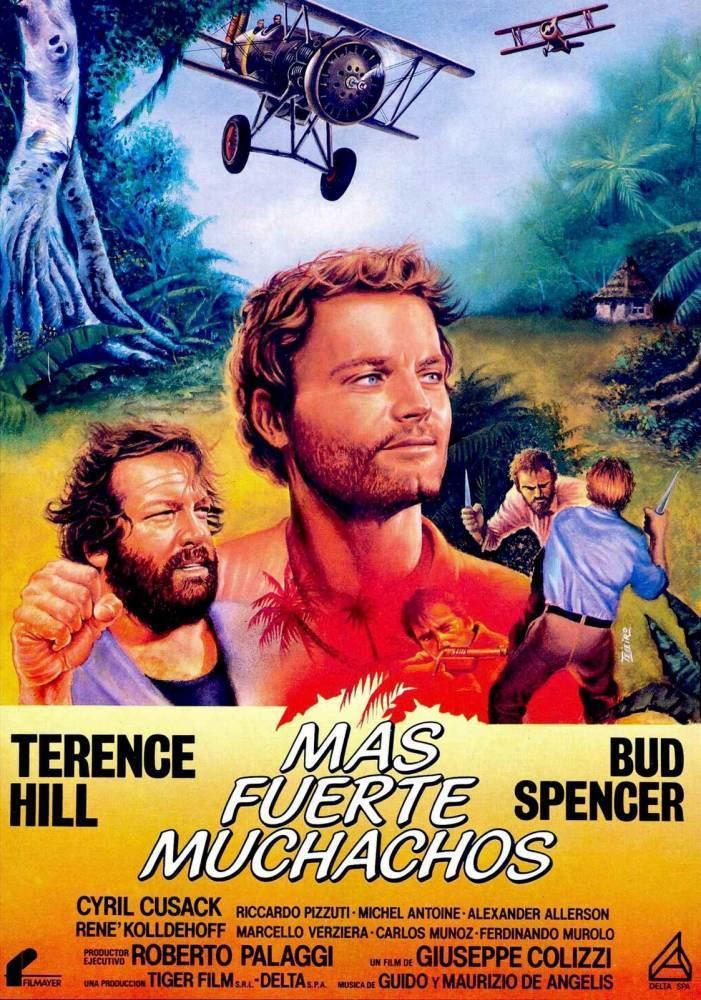 Plot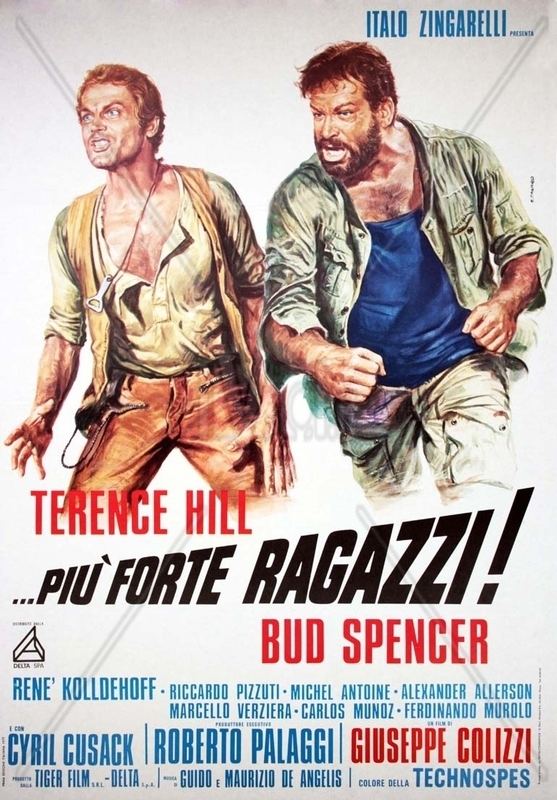 Salud (Bud Spencer) and Plata (Terence Hill) eke out a living as bush pilots in South America. They fake plane crashes in order to collect the insurance money, but one time the plane crashes for real in the middle of the jungle. There they find a diamond mining community operated by Mr. Ears (Reinhard Kolldehoff). Plata and Salud decide to make a living by competing against Mr. Ears, making delivery services by airplane. Salud meets with an old man (Cyril Cusack) in the village, where he takes him to see a mountain and tells him the story of three friends who killed themselves, and why. The story involves the mystery behind the old man's story, and various slapstick fights with Mr. Ears, who dislikes the competition.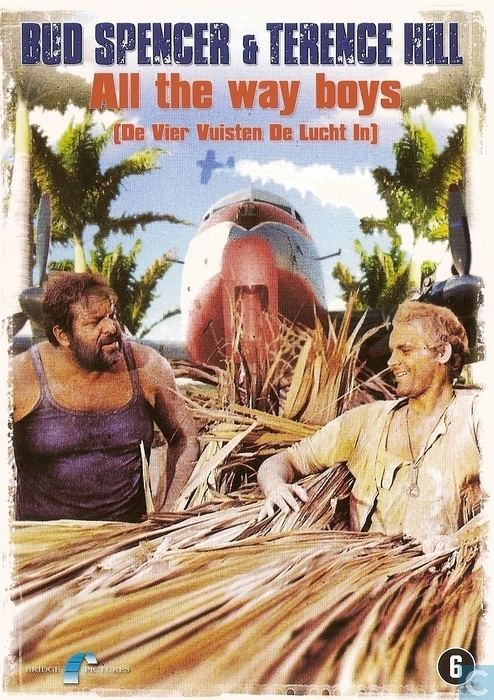 The film though in true vein of most of the famous duo's movies has some quite memorable moments for being poignant as seen in the scenes where each Plata and Salud had thought the other was dead and also when Cyril had died. Another quite liberated and moving scene wherein Plata asks the local Lady cook to dance with him to demonstrate to Salud where they were, a beautiful song and dance ensued followed by Plata saying to Salud "now do you know where we are?"
Cast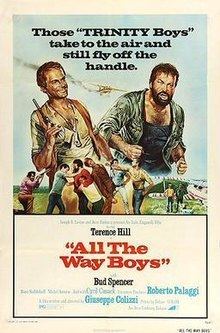 Terence Hill - Plata
Bud Spencer - Salud
Reinhard Kolldehoff - Mr. Ears
Riccardo Pizzuti - Naso
Carlos Muñoz - Augusto
Marcello Verziera - Puncher
Sergio Bruzzichini - Pilot
Cyril Cusack - Matto
Alexander Allerson - Saluds brother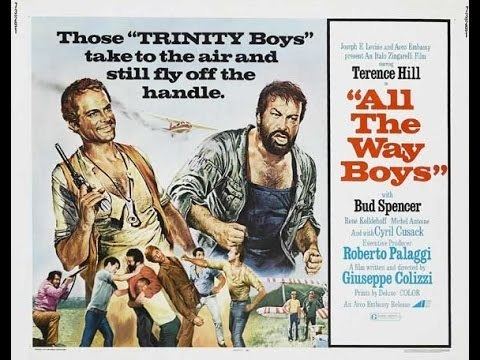 References
...All the Way, Boys! Wikipedia
(Text) CC BY-SA