Top Cricket selfies
The 'selfie' phenomenon has taken the world by storm. From the Oscars to the FIFA world cup, it is making it's presence felt, revealing some never seen pictures of the players themselves. It wasn't long before this new rage became a favourite of some legends of the game. Here's a list of the five top selfies from the cricketing world.
#5 THE COMEBACK SELFIE
Sehwag, scoring his first century in two years in a county game for MCC, celebrates his happiness with the world, by bringing the entire team together!

#4 THE RESPONSIBLE SELFIE
Even after his retiremernt, Sachin continues to inspire the Indians by just asking them to vote.

#3 THE "SMILE BEFORE FIGHT" SELFIE
Before a gruelling IPL, in a great show of sportsman spirit, the captains took time out to share a frame.
KP even got Dhoni to pose
The last T20 World Cup played by these two Sri Lankan greats. They wanted to make it count. And they did!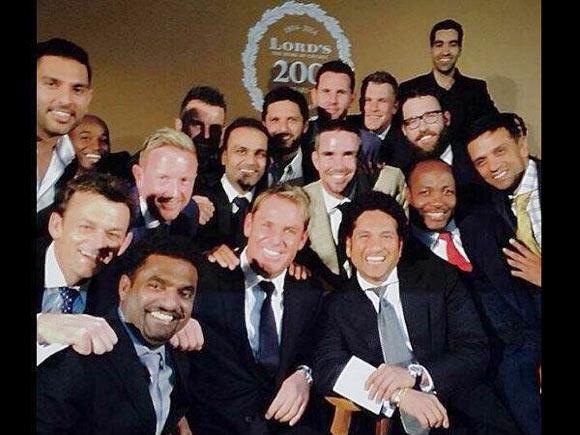 This has to be the best of the lot as it has too many legends and too many numbers in one pic.