Bangladeshi




Berlin, Germany




Activist




Asif Mohiuddin




Secular activist






February 24, 1974 (age 44) (

1974-02-24

)

Kolkata, West Bengal, India




The Bobs-Best of Online Activism




Ahmed Rajib Haider, Avijit Roy, Humayun Azad, Taslima Nasrin, Ajoy Roy
Asif Mohiuddin (born 24 February 1984) is a Bangladeshi secular activist and religious critic. He was the winner of The Bobs-Best of Online Activism award in 2012. He was imprisoned by the Bangladesh Government for posting "offensive comments about Islam and Mohammed". Deutsche Welle stated that "Asif's blog was one of the most read web pages in Bangladesh and is known for its strong criticism of religious fundamentalism and Bangladesh's "anti-people politics". Now he lives in Berlin, Germany.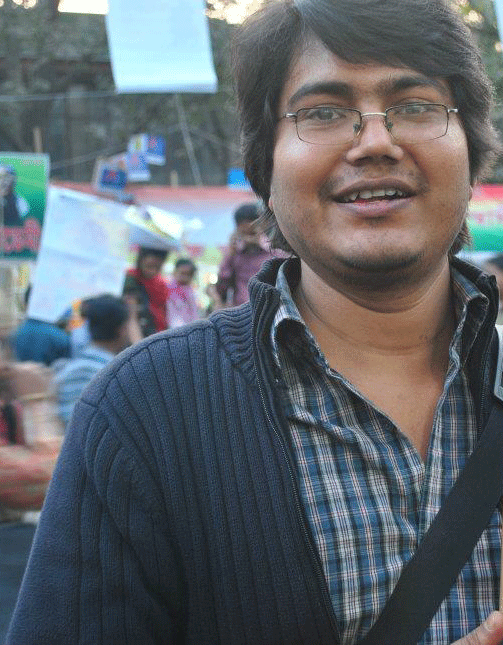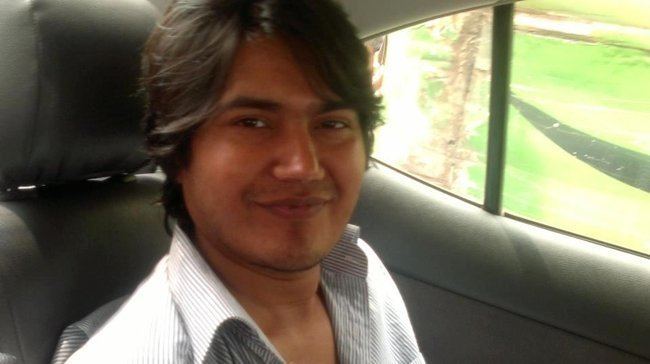 Mohiuddin was born and raised a Muslim family in Dhaka as the son of a middle-ranking civil servant. Studying religion at the mosque after school, he said "I learned many ridiculous things – that I would get virgins in heaven, or that I would suffer the ultimate punishment in hell for eternity." At the age of 13, he declared himself an atheist. Mohiuddin began to read about science, and from age 16 started to challenge allegedly unscientific claims made by Islamists by writing opinion pieces in Dhaka newspapers. In 2008 he obtained a degree in computer science and started blogging.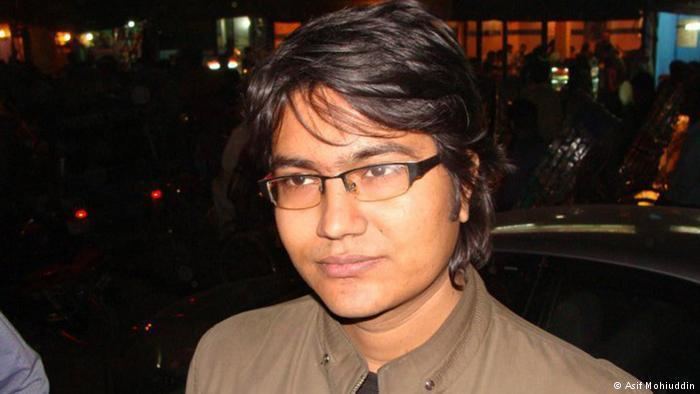 Mohiuddin wrote articles criticising male chauvinism, domestic violence and the death penalty for apostasy in Islam, leading to fundamentalists calling for his death. In 2013 Mohiuddin was attacked and stabbed outside his house by four youths, inspired by Al-Qaeda leader Anwar Al-Awlaki. A month later, Bangladeshi bloggers and online activists started the 2013 Shahbag protests, leading to Islamist groups, including Hefazat-e-Islam, assembling over a million people in counter-demonstrations that called for blasphemy laws in the country, and attacks on secularists in Bangladesh. Rewards were offered for anyone who would behead secularist bloggers. The secular Bangladeshi government imprisoned bloggers, including Mohiuddin, and blocked many websites.
In March 2013 Mohiuddin's blog on the public blogging site somewhereinblog.net, was shut down by the Bangladesh Telecommunication Regulatory Commission, a move protested by the 2013 Bengali blog blackout. In April, Mohiuddin was arrested for "blasphemous" posts, along with three other bloggers. The crackdown on independent blogs, and the closure of the newspaper Amar Desh, was strongly criticised by Human Rights Watch and IHEU. Shortly after the bloggers were arrested, Mukto-Mona, an independent site of freethinkers and atheists of mainly Bengali and South Asian descent, issued a statement titled, 'Bangladesh government squishing freedom of speech by arresting and harassing young bloggers inside the country'. Amnesty International also issued a statement titled, 'Bangladesh: writers at risk of torture'. The Center for Inquiry (CFI), requested the US Secretary of State John Kerry "pressure the government of Bangladesh to reverse its policy of arresting atheist bloggers who were critical to religion." They sent a letter to Ambassador-at-Large for International Religious Freedom Suzan Johnson Cook "to do all they can to raise public awareness of this situation." Other influential organisations such as the Free Society Institute of South Africa, Reporters Without Borders, Committee to Protect Journalists, Global Voice Advocacy, and several other bodies also called for the immediate release of the Bangladeshi bloggers and appealed to several foreign authorities to press Bangladesh on the issue.
Worldwide protest and demonstrations were held on 25 April and 2 May 2013, to put pressure on the Bangladeshi government to free the arrested bloggers. Several humanist groups (including CFU, CFI-Canada, the British Humanist Association, American Atheists, Secular Coalition for America, and Freethinkers of University of Missouri's campus) took part in cities the US, Canada, the UK, and Bangladesh. Many writers, activists, and prominent intellectuals around the world including Salman Rushdie, Taslima Nasrin, Hemant Mehta, Maryam Namazie, PZ Myers, Avijit Roy, Anu Muhammad, Ajoy Roy, Qayyum Chowdhury, Ramendu Majumdar, Muhammad Zafar Iqbal publicly expressed their solidarity with the arrested bloggers. Three of the arrested bloggers eventually were released on bail, however the court denied bail for Asif Mohiuddin and he was sent to prison on 2 June 2013. He was released after three months but still faces charges. Now he lives in Berlin, Germany.
Asif Mohiuddin Wikipedia